Abakus Map ®
Works with unconsciouss, creates commitment and permanent motivation for its fulfilling.
Certificate Coach Methodology to measure and track the performance during a coaching process. What, who, when and how will happen.

Aumakua company holds Abakus map trademark ownership and have a unique know-how to use it to maximize the corporate clients potential, performance and growth.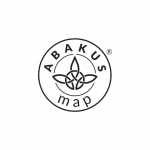 Personal coaching
INDIVIDUAL COACHING IS ONE OF THE MOST EFFECTIVE METHOD TO DEVELOP THE MANAGERS AND ITS TEAMS. COACHING HELPS TO REALIZE THE STRENGTHS AND MAXIMIZE THE PERSONAL POTENTIAL. COACHING HELPS TO UNDERSTAND WHAT SHOULD BE IMPROVED AND WHY. COACHING ENSURES PERMANENT MOTIVATION.
Everything starts with motivation to change, what you would like to improve at. We are your partners a guides in the same time. We ask, we listen, we navigate. Our goal is maximizing your potential. If you make it you make it for yourself, for the company you work at and for everything and everyone that sourrounds you.

The coaching session with us takes 90 minutes and total amount of sessions depends on the concrete goals that were set.
Team coaching
THE TEAM COACHING IS BASSED ON OUR COACHING PRINCIPLESS OF THE CERTIFIED METHODOLGY ABAKUS MAP AND WORKS WITH MIND, FEELINGS AND CONNECTED PERFORMANCE. OPENINGS THE GROUP DYNAMIC AND ELEVATE THE TEAMS TO THE NEW LEVELS.
The day starts with setting the goals and intensions that everyone want to bring out from the session. We agree on concrete direction of the whole team and step by step achieving. Everyone is unique, different thoughts, ideas, thinking which is the biggest added value of this group sessions. To connect an individual potentials into one goal. We keep direction, ask, listen, motivate and lead. When the session is over, everyone has clear mind with many of new insights, ideas and inspirations. The change begins immediately.

The session takes usually one day and is leaded by ICF certified coaches. The strengths, inner motivation and satisfaction is being developed. Our focus is always together performance of the whole team.

For any of more performance-oriented teams, if agreed on, we include any of sports activities during the day to change an energy between the mind and body which intensify the interconnections and integrations.
Lectures
and talks
MIND CLEANSING, INSPIRATION AND OUT OF THE BOX THINKING. THAT IS OUR LECTURES & TALKS. ASSOCIATED WITH ACTIVITIES AT WORK BRINGS LASTING CHANGES THAT LEAD TOWARDS MORE SASISFYING EXPERIENCE, GENERAL WELL-BEING AND BETTER PERFORMANCE.
We organise lectures, panel discussions in companies, a collective sharing of experiences and mental exercises during which we take people outside of the standard thought patterns and we guide them towards discovering a new dimension of experiencing mundane as well as unusual situations.

In such new state of being, there is a fresh perspective created and daily activities are perceived from distance that brings harmony and serenity on one side and energy and focus on the other side.